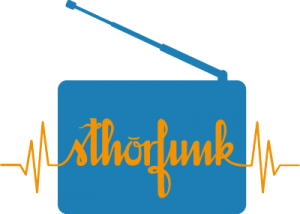 DEADICATED HOUR (deutsche Version)
Radio StHörfunk
Haalstr. 9
74523 Schwäbisch Hall
Tel.: 0791/973344
Fax.: 0791/973366
E-Mail: info@sthoerfunk.de
Internet: www.sthoerfunk.de
Jeden Mittwoch um 17 Uhr läuft die Deadicated Hour auf Radio StHörfunk. Jede 2. Woche gibt es eine neue Sendung.
Wiederholungen werden wöchentlich montags ab 15 Uhr und freitags ab 1 Uhr ausgestrahlt.
Frequenzen: im Lkr. Schwäbisch Hall: 97,5 MHz (104,8 MHz in Crailsheim).
Weltweit im Internet: www.sthoerfunk.de
Die Deadicated Hour gibt es seit dem 21.10.1998. Inzwischen liefen über 500 Livesendungen im Äther.

Schwerpunkt sind natürlich die good old Grateful Dead, Jerry und die Boys, aber manchmal auch anderer Sound aus Psychedelic, Folk, Worldmusic, Avantgarde und Krautrock. Nicht ungewöhnlich für den StHörfunk, aber sicher einzigartig in unseren Breiten. Es gibt beim StHörfunk viele interessante Sendungen mit den unterschiedlichsten Themenschwerpunkten. Darunter auch Shows, die sehr rare (bzw. sogar exklusive) Livemitschnitte spielen. Alles Werbungsfrei! Insgesamt sind es momentan über 60 verschiedene Sendungen – und dies rund um die Uhr (und für wirklich JEDEN Geschmack ist etwas dabei). Alle Sendungen werden ausführlich auf der stets aktuellen Homepage vorgestellt. Neben der Deadicated Hour gibt es viele andere hörenswerte Musiksendungen – besonders der Dienstag und Mittwoch Abend werden an dieser Stelle empfohlen. Da aber inzwischen jede Sendung auch eine Woche in der Online-Mediathek abrufbar ist, kann man jederzeit mit einem Klick problemlos und weltweit alles nachhören.
[Björn Münz]
---
DEADICATED HOUR (english version)
Regular live-broadcast of the D.H. is every Wednesday from 5 – 6 pm CET.
Rebroadcast on mondays from 15-16 pm CST and on fridays from 1-2 am CET.

Radio StHoerfunk proudly presents the DEADICATED HOUR! Germany´s first regular GD-Programme on 97.5 FM (Schwaebisch Hall area), 104.8 FM (Crailsheim) and worldwide on www.sthoerfunk.de. Hosted by Bjoern Eric Muenz. the Deadicated Hour has been on air since 1998. The DEADICATED HOUR is broadcast exclusively on Free Radio StHoerfunk (Radio SF) in Schwaebisch Hall (situated right between Stuttgart and Nuremberg). As on all our shows there are no commercial breaks! Just pure music!
At the moment we have about 60 different radioshows every week and non-stop (and there is really something for everyone, better believe it). Check out our Tuesday and Wednesday programme for some of our best best music shows (including rare live recordings).
[Bjoern Muenz]
Contact: info@sthoerfunk.de   web: www.sthoerfunk.de